Right now we are getting ready for the coming annual solar eclipse due to be completely visible from the United States later, Saturday, October 14, in a few hours–starting first in the northeastern Pacific Ocean under Alaska with the direct path centered on the states starting in Oregon, then proceeding into the following states: California, Nevada, only the tip of southwestern Idaho, Utah, Arizona, Colorado, and finally Texas–as it moves southeasterly into the Gulf of Mexico; then down into Mexico near the Yucatan Peninsula, then Honduras, Nicaragua, the Caribbean Sea, and also Costa Rica Puerto (the epicenter of the whole event is east of Viejo de Talamanca, Costa Rica in the Caribbean) and Panama, as it enters the South American countries of Columbia and finally Brazil; as it goes into the western Atlantic to fizzle into an ending right in the middle It sweep of partiality goes with a sweep starting at Alaska all the way over to several coastal African countries including Senegal and Guinea. This is the last solar eclipse for this year of 2023. An annular eclipse happens when the Moon is too far from Earth that the disk diameter is smaller than that of the Sun, so that a total shadow cannot happen and the whole outer edge of sunlight completely is left exposed around the center shadowed area of the Sun. Therefore, true umbra never happens completely. It is also important to note that as much has viewing the eclipse is tempting, it is very dangerous to even try or attempt to view the eclipse at any point without the proper equipment. Also, be sure that if you purchased a pair of glasses that were sold in 2017, that if a danger notice was declared on the set of glasses, to not use them!! Your eyes are precious, please don't harm your eyes to view this!
Join the Total Eclipse Video Viewing Party: HERE
Happy careful viewing!
October 14th Solar Eclipse Information:
Times CDST Information courtesy of timeanddate.com
---
Future Solar Eclipse Information:
Solar Eclipse Information: 2023 – 2031




Calendar




Date


(Map Link)

TD




of Greatest Eclipse


(Animation
Link)

Eclipse




Type


(Google
Map Link)

Saros




Series


(Link)
Eclipse
Magnitude

Central




Duration


(Path
Table
Link)
Geographic
Region of Eclipse Visibility
10/14/2023
18:00:40
Annular
134

0.952

05m17s

North America, Central America, South America

[Annular: W. U.S., Central America, Colombia, Brazil]
04/08/2024
18:18:29
Total
139

1.057

04m28s

North America, Central America


[Total: Mexico, C. U.S., E. Canada]
10/02/2024
18:46:13
Annular
144

0.933

07m25s

Pacific, S. South America


[Annular: S. Chile, S. Argentina]
03/29/2025
10:48:36

Partial

149

0.938

–

N.W. Africa, Europe, N. Russia

09/21/2025
19:43:04

Partial

154

0.855

–

S. Pacific, New Zealand, Antarctica

02/17/2026
12:13:05
Annular
121

0.963

02m20s

S. Argentina & Chile, S. Africa,

Antarctica

[Annular: Antarctica]
08/12/2026
17:47:05
Total
126

1.039

02m18s
N. North America, W. Africa, Europe
[Total: Arctic, Greenland, Iceland, Spain]
02/06/2027
16:00:47
Annular
131

0.928

07m51s

South America, Antarctica, W & S. Africa

[Annular: Chile, Argentina, Atlantic]
08/02/2027
10:07:49
Total
136

1.079

06m23s

Africa, Europe, Mid-East, W. & S. Asia

[Total:Morocco, Spain, Algeria, Libya, Egypt, Saudi Arabia, Yemen, Somalia]
01/26/2028
15:08:58
Annular
141

0.921

10m27s

E. North America, Central America & South America, W. Europe, N.W. Africa


[Annular: Ecuador, Peru, Brazil, Suriname, Spain, Portugal]
07/22/2028
02:56:39
Total
146

1.056

05m10s

S.E. Asia, E. Indies, Australia, New Zealand


[Total: Australia, New Zealand]
01/14/2029
17:13:47

Partial

151

0.871

–

North America, Central America

06/12/2029
04:06:13

Partial

118

0.458

–

Arctic, Scandinavia, Alaska,

N. Asia, N. Canada

07/11/2029
15:37:18

Partial

156

0.230

–

S. Chile, S. Argentina

12/05/2029
15:03:57

Partial

123

0.891

–

S. Argentina, S. Chile, Antarctica

06/01/2030
06:29:13
Annular
128

0.944

05m21s
Europe, N. Africa,
Mid-East, Asia, Arctic, Alaska [Annular: Algeria, Tunisia, Greece, Turkey, Russia, N. China, Japan]
11/25/2030
06:51:37
Total
133

1.047

03m44s

S. Africa, S. Indian Ocean, E. Indies, Australia, Antarctica


[Total: Botswana, S. Africa, Australia]
05/21/2031
07:16:04
Annular
138

1.047

05m26s

S. Africa, S. Indian Ocean, E. Indies, Australia


[Annular: Tansania, India, Malaysia, Indonesia]
11/14/2031
21:07:31
Hybrid
143

1.047

01m08s

N. Pacific, Aleutians, Hawaii, S. Pacific, N. Pacific, S. America, N. America


[Hybrid=Sunrise & Sunset; Total in Middle; Annular: Panama]
Times UTC Information courtesy of eclipse.gsfc.nasa.gov
☀️ 🌙  🌕 🌑 ☀️ 🌙  🌕 🌑 ☀️ 🌙  🌕 🌑
More information on future solar and lunar eclipses can be found at timeanddate.com.
Information on Annular Solar Eclipse – 10/13/23 from timeanddate.com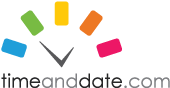 And more information on future eclipses, please visit NASA at:
---
In any solar eclipse, using sunglasses, welding glasses are not rated for viewing. Care for your eyes. Resist the temptation for direct viewing of any annular, partial or total eclipse while not completely blocked by the shadow of the Sun!
An Eclipse Never Comes Alone!
A lunar eclipse always occurs about two weeks before or after a solar eclipse.
See you in two weeks: Lunar Eclipse – Oct 28th, 2023
☺☻┌༼▀̿̿Ĺ̯̿̿▀̿༽┘🌑 ECLIPSE ! ! ! ☺☻┌༼▀̿̿Ĺ̯̿̿▀̿༽┘🌑
---