G I V E A W A Y   E N D E D
This was a Versatileer Exclusive Giveaway: See the WINNERS Page@
@

Versatileer

& @BeebAshcroft Welcome you to the Teacher Feature Blog Hop

Back to School

 #Giveaway
@teachers_market ~ @ContestCorner
#clearthelist2023 #teachertwitter #teachersoftwitter #adoptateacher #payitforward
Open to US residents 18 years of age and older – October 1 to October 31, 2023
This post contains Amazon Associates links.
The
Teacher Feature Blog Hop
is back for October by popular demand! To celebrate World Teachers' Day on October 5th, we're featuring 31 fabulous educators for each day of the month and sharing their Amazon classroom wishlists across our Blog Hop – just in time for you to take advantage of
Prime Big Deal Days
and donate some of those discounted items! The Teacher Feature Blog Hop Participants for October are
Contest Corner
,
Teacher's Market
,
Versatileer
, and
It's Free At Last
.
And one lucky reader will win $75 in Amazon eGift Cards provided by Contest Corner, Teacher's Market and Versatileer, so scroll on to learn more about our Featured Teachers for October & enter to win!
Meet our 31 Featured Teachers For Each Day of October
Teacher Feature was created to raise awareness for the fact that so many educators have to dig deep into their own pockets to buy basic supplies for their classrooms. Sometimes, they are purchasing necessities like glue and staples, while other times they are providing food and sanitary supplies for underprivileged students who can't afford them. Contest Corner recently shared an eye-opening interview with teachers where they go in-depth about the extent of this issue if you'd like to learn more. Because of this need, the "Clear The List" movement began where teachers share Amazon wish lists on social media to ask for donations. This Blog Hop was created to bring attention to all the amazing teachers out there and help them "Clear The List" by running fun giveaways that will bring visibility to their wishlists and this issue at large.
This month is special because of two different events: First, we have World Teachers' Day on October 5th, followed by Prime Big Deal Days on October 10th and 11th! This is perfect timing to donate to a teacher, because the majority of classroom wishlists are on Amazon and will have some smoking deals going over Prime Big Deal Days! So please, take advantage and celebrate teachers this month: Our 31 Featured Teachers for October are listed below with their name and/or Twitter handle (where applicable) and wish list link. Browse the lists below and consider donating an item. Many of these items are just a few bucks and will be even cheaper on sale! If you've never bought something off an Amazon wish list before, it's super fast and easy – click here and scroll down for an example of how it works. If we all chip in, we can collectively clear these lists. And if you're not able to donate right now, you can still help by sharing this post – the more people see this, the more donations we can generate!
1. Adam Sturm – @Sturm_History
2. Megan – @ZarchyOMSOrch
3. Neka
4. Dani Smith
5. Amber Turley
6. KDifrancesco93789
7. Sabrina Fitzhugh
8. Miss. DeFeo
9. Jacob B – @Mr_B_HistoryFan
10. Kelsie Culverwell
11. @techmidschteach – Twitter Page
12. Cordetres Curry
13. Stacy Blume
14. Rea
15. Araceli Moran
16. eleni vlaseros
17. MissvSLP – Twitter Page
18. Jamie Ramos
19. Claudia – @solohershey
20. Rhonda Sutton
21. Mrs Seals
22. Peyton Jones
23. Ashley
24. Melissa Baker
25. Jennifer Oliger
26. Mary Kay Mason
27. Melissa Gormley
28. Vasha
29. @JAtkins1104 – Twitter Page
30. Segonia Wade
31. Tanika Outlaw
Giveaway Time!
One lucky reader will win $75 in Amazon eGift Cards! This giveaway is brought to you by the following blogs:
$25 Amazon eGift Card – Provided by Contest Corner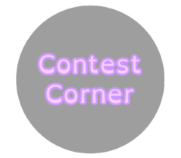 Contest Corner is a digital lifestyle magazine founded in 2008. Known for it daily contest listings and monthly giveaways, Contest Corner covers all aspects of a "Winning" life, from recipes and travel to entertainment and fun celebrity interviews. The site is known for annual features such as its Holiday Gift Guide and Mother's & Father's Day Gift Guide. Contest Corner recently launched a new series, Teacher Feature, dedicated to raising awareness and helping donate products to teachers by highlighting "Featured Teachers" and providing weekly opportunities to share classroom wishlists. Follow along on Twitter, Facebook, Instagram, Pinterest, TikTok & YouTube.
$25 Amazon eGift Card – Provided by Teacher's Market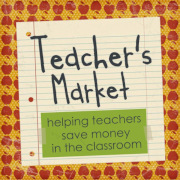 Teacher's Market is a blog all about helping teachers save money in the classroom. You will find teacher contests, giveaways and grant opportunities. Teacher's Market also enjoys partnering with educational companies to offer giveaways for teachers. Teacher's Market is currently helping teachers spotlight their classroom wishlists. You can follow Teacher's Market on Twitter and Facebook.
$25 Amazon eGift Card – Provided by Versatileer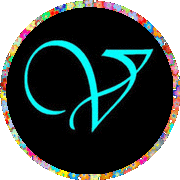 Versatileer is a website that features an outgoing flow of useful information and reviews about home based products, services and issues. Some of Versatileer's features include plenty of gift guides throughout the year, one for each season. The website also features book tours, book blitzes, and cover reveals for authors. In addition, Versatileer features articles including photography, science, weather, astronomy, fraud alerts, family & food, holidays, and fun. Versatileer's finest feature is the current ensemble of giveaways, deals, coupons, and freebies!! Follow along on Twitter, Facebook, Instagram, Pinterest, YouTube & see the selection of availability on social media on LinkTree.
Enter this giveaway via the Rafflecopter below:
a Rafflecopter giveaway
Rules, regulations, and other important stuff: Giveaway is hosted by Contest Corner, Teacher's Market, Versatileer, and It's Free At Last and is open to US residents 18 years of age and older. Winner has 48 hours to respond to our notification email, or a new winner will be chosen in their place. By entering this giveaway, you opt-in to receiving a one-time prize notification email only if you are the winner. Contest Corner will respond to winner's confirmation and any related emails in order to coordinate prize fulfillment and, if necessary and feasible, follow up with winners who have not responded in a final attempt to make contact before re-drawing. One $25 Amazon eGift Card will be fulfilled by Contest Corner, one $25 Amazon eGift Card will be fulfilled by Teacher's Market and one $25 Amazon eGift Card will be fulfilled by Versatileer. Blog Hop participants are not liable for any prizing they are not directly sponsoring & fulfilling. Contest Corner vets all sponsors and will make every effort to ensure winners get their prizes, but is not responsible in the unlikely event that there is an issue with fulfillment. Please see Contest Corner's Privacy Policy, Terms and Conditions, Cookie Policy and Disclosure for further details on Contest Corner's policies. Contest Corner team members are ineligible. Giveaway ends on October 31st, 2023 at 11:59 PM PST. Winner will be chosen through Rafflecopter on November 2nd, 2023, notified via email, displayed on the Rafflecopter widget on all Blog Hop participant posts and announced on Contest Corner's "Winners" page through a corresponding blog post and/or on other Blog Hop Participant blogs or social media; the winner announcement and/or video footage of drawing the winner on Rafflecopter will also be shared on Contest Corner's social media and email newsletter. The winner will be announced using the first name and initial as displayed in the Rafflecopter widget. Void where prohibited. This giveaway is in no way sponsored, endorsed or administered by, or associated with, Facebook, Instagram or Twitter, and by entering this giveaway, you completely release Facebook, Instagram and Twitter. Contest Corner is not responsible for late entries or entries lost due to technical malfunctions.